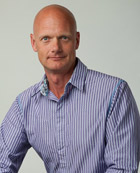 Jonathan Peters, Ph.D. is an international professional keynote speaker, trainer, author, and copywriter. He believes that change in inevitable, adaption is vital, but success is optional. He works with those who pursue the option of success.
Popular Keynote
Topics
The Caveman Trilogy: When the old ways no longer work, it's time to set aside Caveman ways, adapt to the new environment, and apply the principles of success.
Authorship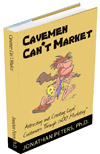 In the old days, companies pounded their message over their prospects heads. And those methods no longer work.
In Cavemen Can't Market, Jonathan Peters, Ph.D.not only exposes why Cavemen don't fit into the current business and consumer environment, but he also maps a way to WOO our prospects, develop loyal customers, and lead our team to apply the latest in marketing approaches.
---
Sample Training
Programs
WOO Selling

Present, Persuade, Profit

Be Read: Copywriting that Attracts, Connects, and Get's Results

Be Correct

Be Read
One
Sheet
Isn't it true that you want a speaker who not only engages your audiences, inspires them to take action, but who also delivers energy, excitement, evolvement, and even humor into presentation?
Your audiences and teams need new approaches and attitudes, and they need direction more than just information.
Imagine giving them an event where they not only learn, but remember what they learned, and apply cutting-edge principles.
Blog
Entries
---
Introducing the 16 Motivators
(03/18/2014)
Are there universal motivators? Is what motivates you motivating others? And what happens when motivators don't line up? These are the questions Stephen Reiss, PhD asked. The result is a researched-based understanding of how people make choices and how to motivate them. And it all comes down to 16 Motivators or basic needs. Once you understand the 16 Motivators, you'll be able to work with people and predict their behavior.

More
Share

Email Comments (0)
---
The 16 Motivators: An Overview
(03/05/2014)
There are 16 basic needs that drive all of us. What makes us different from each other is the priority we place on each motivator. When we understand our motivators, we can anticipate our blindspots. When we perceive what motivates others, we are able to speak their language and properly and successfully motivate them.

More
Share

Email Comments (0)
---